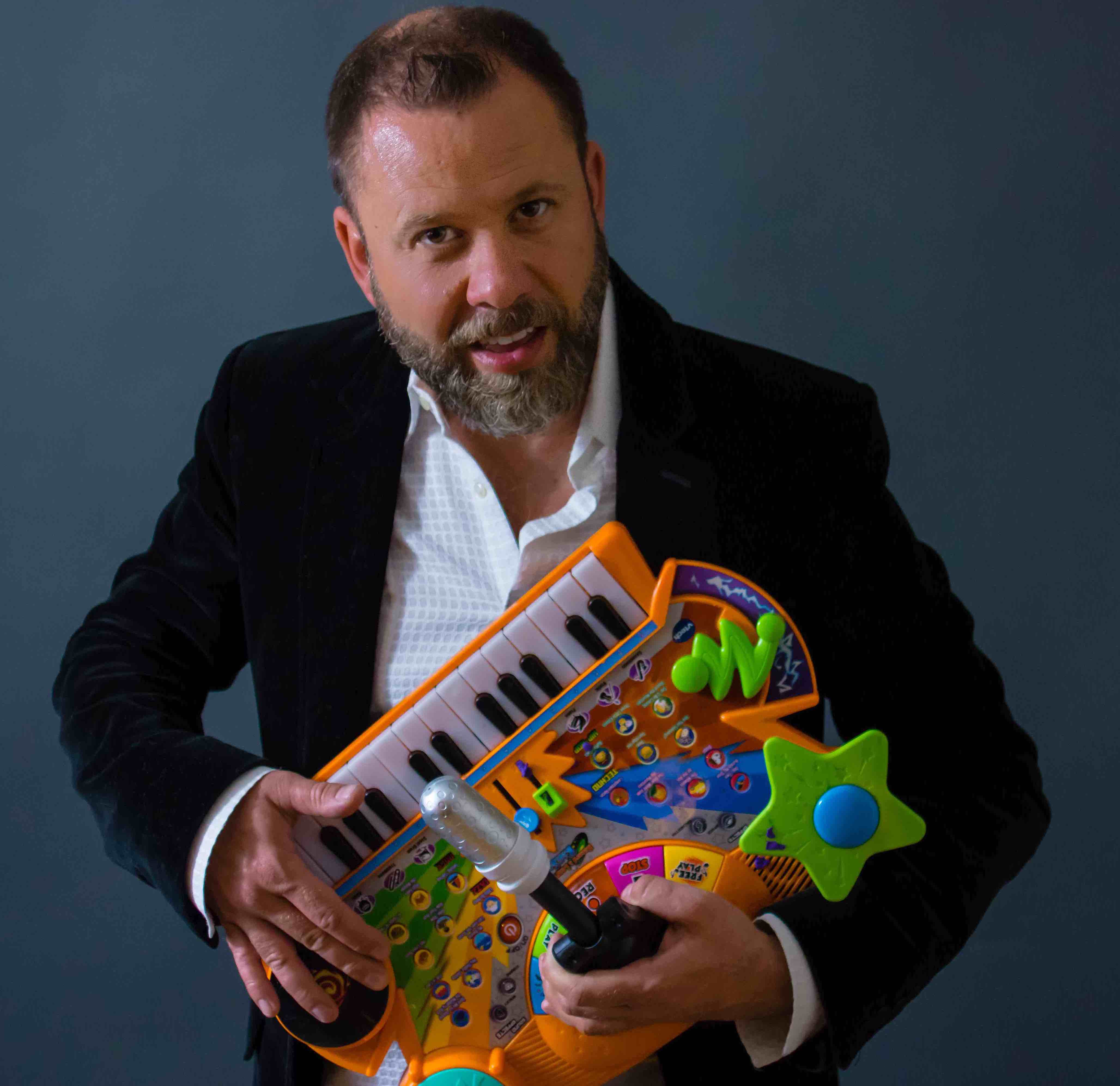 Book Now
Piano Music
Chance Devlin
Party piano time!  Calgary Pianist & Piano Bar Entertainer Chance Devlin is a wizard on the keys who can read the room and play differently to each audience.  Every show is a completely unique and special event.  Unpretentious and unpredictable, even he is unsure what is about to happen next.  Chance Devlin has rocked the house at hundreds - maybe thousands of parties since 1998.  He has performed for Alberta millionaires and billionaires, mayors and prime ministers, Canadian astronauts and Mister T.  
Chance can play songs from many styles, drawing on his experience with his many musical projects including "the Livin' In Swing Orchestra", "The Distractions" party band and Calgary's first dueling piano act "Rowdy Pianos".  Welcome to the party!  Make a request and sing along.  You're in for some great music and a rockin' good time.
Based in Calgary and performing across Western Canada from Whistler to Winnipeg.
LEARN MORE
Chance can perform to several different types of crowds.  Either Mainstage Entertainment or Background Music.  Mainstage Entertainment is for a small to large audience and could be for a corporate event, house party, or wedding reception.  If your intention is to dance, he can provide piano music with dance beats and stage lighting that moves to the music, just ask!
Or Chance can perform soft background instrumental music for quiet parties where connecting with friends or clients is the focus.  Perhaps a product launch, shareholders meeting or wedding cocktail hour.  Watch YouTube playlist below to see how he handles each event differently.  Let him know what you're celebrating and what your goal is for the entertainment.  Chance is fun & friendly with the audience and always keen to have your event come off just right.
Price
Click "book now" or the "contact" page and let us know which musical group you'd like, the date of your event, and what you're celebrating.  We're easy to work with and we'd love to help transform your party into a Big Deal!  
VIDEO
Chance Devlin Solo piano show - YouTube Playlst:
Serious about rocking your party
---
Your next event is about to become a Big Deal.
You bring the guests, and Big Deal Entertainment brings the party to life with high quality live music, audience participation and a wide range of songs and styles to choose from.  Big Deal Entertainment serves up fun and feel-good interactive live music for your special event across Western Canada.
Providing live music in Calgary, Banff, Lake Louise, Red Deer, Emerald Lake, Saskatoon, Regina, Winnipeg, Whistler, Vancouver, Kelowna and Kamloops and all parts in between.
TRANSFORMING ORDINARY EVENTS
INTO A BIG DEAL SINCE 1998